ZeroHedge has this post showing the effects of the Fed pumping about $12 Billion to rescue Europe, and to a lesser extent, Japan.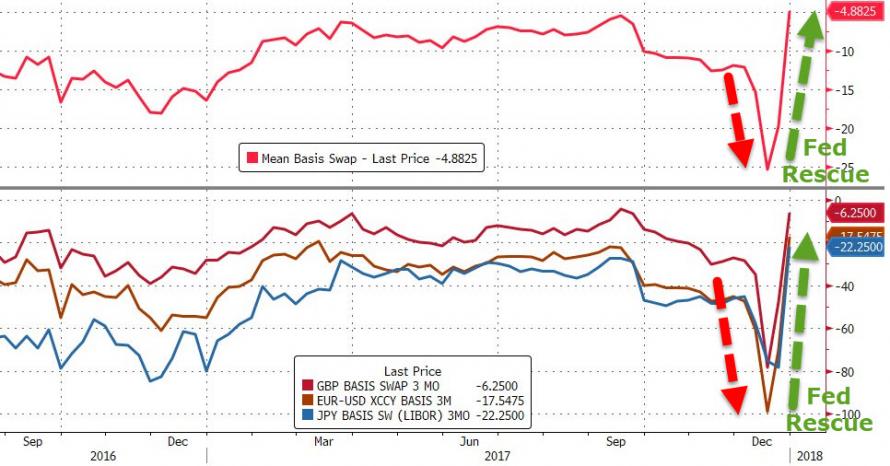 Keep in mind the Fed drained $10 Billion, but now has added back $12 Billion. How is that supposed to work?
Perhaps this is an end-of-year thing.  We'll see.  I suspect a few Trillion in overseas profits will be heading back to the USA pretty soon.