I don't want this to become an investment blog, but the ole Elliot Wave part of me is freaking out. Check out this beautiful set up: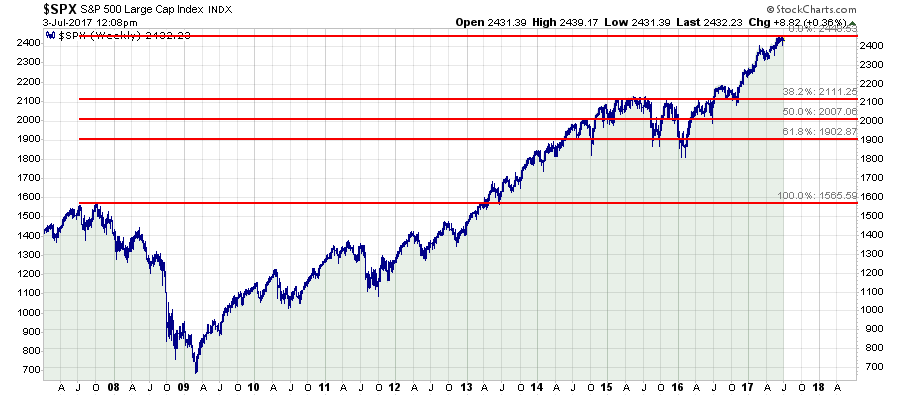 Wave 1 finished around June '11, Wave 3 ended around June '15, and Wave 5 just completed a nice 1-3-5.  This is the tricky part.  We are definitely in the final wave 5, but it could extend.
Basically at a minimum be very defensive here.  If you want to play it, don't get greedy.  Give up on Wave 1 down.  Target would be somewhere around the 2200 level.  Look for the A-B-C rebound then short.  So if this wave 5 extends, no problem.  Just be looking for that Wave 1 sell off for the short set-up.  For reference, check out the beautiful A-B-C rally  around March '08.
Using the 2008 blood bath as a reference, the initial Wave 1 sell off took 2 months, with the snap back rally (Wave 2) lasting 1 month.  If this is what is setting up, no need to get greedy, you'll have time.
The Fed is going to raise again in September, so that may be the trigger.
Final note, chart was from a Zero Hedge article.